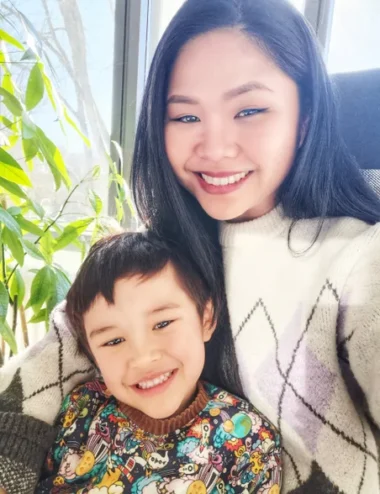 Hello and welcome to my handmade small business!
I'm so glad you stopped by to learn more about who I am and what I do. My name is Judi and I am the Founder and creator behind Dear Judi. I have always had a passion for creating beautiful, unique items and it was this passion that led me to start my own business.
At our little shop, you will find variety of handmade products all crafted with love and care. Our products include tote bags, scrunchies, children drawstring bags, knitted accessories, and more! 
At Dear Judi, I use only the best materials, sourcing them from local suppliers whenever possible.
As a small business owner, I take great pride in delivering exceptional customer service, and I am always happy to work with my clients to create bespoke items that meet their specific needs and preferences.
When you buy from Dear Judi, you are not just purchasing a product, you are supporting a small, independent business. Thank you for considering our small business for your handmade product needs. We appreciate your support and look forward to providing you with high-quality, handcrafted items for years to come!
At Dear Judi, our mission is to embrace the essence of slow fashion, handcrafting sustainable and eco-friendly hair and fashion accessories that celebrate individuality and promote mindful consumption. We are committed to leaving a positive impact on the planet by offering timeless, ethically made pieces that empower our customers to express their unique style while contributing to a more sustainable and conscious world.
When you support a small business, you're also supporting the local community. Thank you for being a part of keeping our community lively and buzzing!
Check out our Social page, give us like or just say hi!